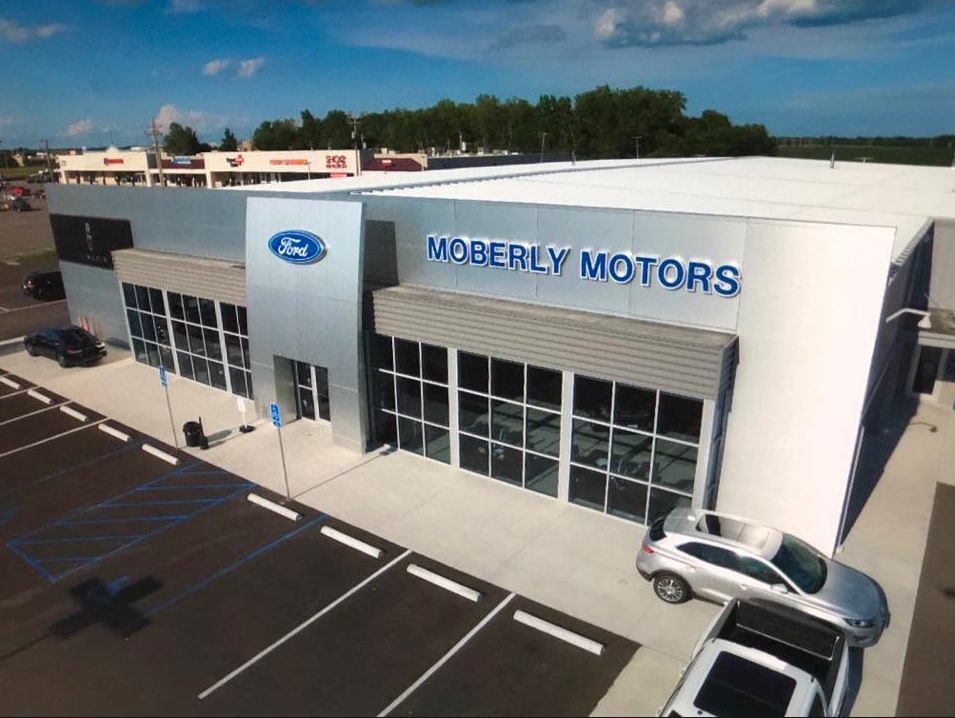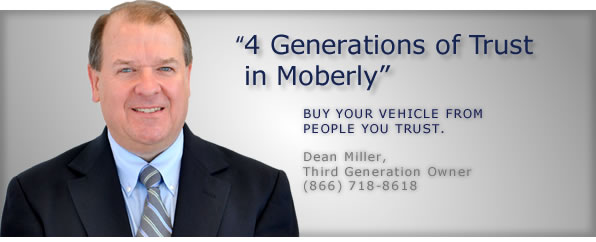 Learn More About Us at Moberly Motors
Our dealership has been committed to providing those in Moberly along with Centralia, Macon, Mexico, MO and the Columbia area with a standout vehicle experience. For generations, our family has been serving you and helping everyone find the right new or pre-owned vehicle, as well as providing auto service and repair for your vehicle to keep it out on the road, and we look forward to helping you!
Five Generations of Trust
From taking over the dealership established by his father and grandfather in 1943, Dean Miller has guided us by continuing his family's legacy of building our reputation one car, truck and SUV at a time. We know that one broken promise can lease to a loss of decades of trust, and that's why we guard our reputation like the family treasure that it is, to ensure you have the best experience possible. Now, with Nick Miller, the fifth generation serving as Moberly Motors' owner, you can count on us keeping and improving our experience for you, and trust you're in good hands with our family-owned dealership.
Protect Your Investment
A car is a big investment, and you want to protect it with more than fine print and insurance. You want it protected by the word and handshake of the man who sold it. That's why both Dean and Nick will stand by all our cars and trucks, because it's what our family does. Our word means something, especially in our small town.
Our Shop Keeps Our Word
Distant city dealers can't make good when you have a problem out here near Moberly. Will they come and get the car? Or are they happy for you to drive a day, and take off work to get something fixed at their shop? Small lots can talk, but they often don't have service technicians to back their words. Our servicemen are our word written in sweat and hard work. They uphold our word and warranties and inspect every car we sell so we can sell it with pride. They're the faithful ones who keep you running should something need regular fixing or routine maintenance. That's our word made good.
Buy from the People You Trust
You're invited to buy your next new car or truck or used car from our family. We're not just an auto dealer in Moberly, but you'll find we offer more than that, as our family-run business has people whose reputations and hard work you can trust. We're people who when we give you their hand and word on it, you know it means the same thing as it did 70 years ago. That's what things are like at Moberly Motor Company, and we hope to see you soon!
Hours
Monday

8:00am - 6:00pm

Tuesday

8:00am - 6:00pm

Wednesday

8:00am - 6:00pm

Thursday

8:00am - 6:00pm

Friday

8:00am - 6:00pm

Saturday

8:00am - 4:00pm

Sunday

Closed
Directions
Get Directions