Our Express Lane Oil Change: Quality and speed, together at last
Maybe you've seen those "quick lube" places and thought, "Hey, it would be nice to get my oil changed in a hurry because I'm kind of in a hurry myself." But then you might have thought, "Can I really trust those guys?" Maybe you've heard stories about quick lube places that forgot to replace the drain plug or some equally troubling mistake. So what if you had a trusted car dealer who was also quick? Guess what. Now you do: Us. 
Get your oil changed right and still save time
At Moberly Ford in Moberly, MO, we make it our business to do things right. The Ford factory-trained technicians in our service center have the expertise and the commitment to make sure every service we perform is up to Ford's standards - not to mention our standards and especially yours. That's why we can change your oil in a first-class way. But we can also do it fast with our specially-dedicated Express Lane Oil Change service.   
We've assigned one person to a very important job: Changing your oil
Instead of asking all our service technicians to work oil changes into all their other responsibilities - as most dealers do - we've given one skilled technician the job of changing your oil. He can also do a first-class job of handling other related responsibilities, but all in a focused, time-efficient way. So you get the quality and craftsmanship you expect from a five-generation Ford dealership plus the speed of a single-minded technician.
A 30-point inspection is part of the bargain
In order to get your oil change done quickly, our technician won't spend a ton of time doing an exhaustive inspection of your vehicle. He will, however, give your Ford truck, SUV or sedan the benefit of a 30-point inspection to catch any glaring issues. In addition to changing your engine oil, he'll check and top off your car's vital fluids, check your tires, shocks, suspension, brakes, battery, belts, differential, transfer case and more.
All this and a great price too? Exactly
While many car dealers charge a lot for an oil change, we give you a low price for most common types of oil changes. If your vehicle requires a more advanced oil change, we'll charge appropriately - but we won't charge unfairly. And it's nice to know that the technician changing your oil with skill is also looking after the rest of your car with the same skill. Our valued customers in Centralia and Columbia MO always seem to appreciate that. 
Why is an oil change so important? Because your Ford is important
Your engine is one of the most critical components in your Ford. Many other vital parts of your car revolve around the performance and reliability of your engine. As Ford owners in Macon and Mexico MO know well, proper lubrication with today's advanced motor oils is essential to keeping all those critical parts from being worn down by the friction, wear and tear that are part of an engine's daily routine.
Out with the old, in with the new
Over time, your engine accumulates tiny airborne invaders like dust and metal fragments. Your motor oil cleanses out those unwanted guests and, with every oil change, flushes them away. Your engine then gets a fresh new flow of clean, refined lubrication. Save time, save money and save future headaches with regular, factory-recommended oil changes in our Express Lane Oil Change service at Moberly Ford in Moberly, MO. 
EXPRESS LANE HOURS

Monday - Friday 8-5
Sat. & Sun. - Closed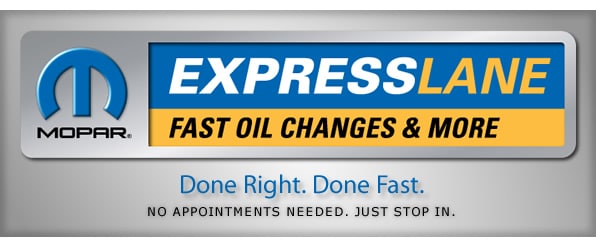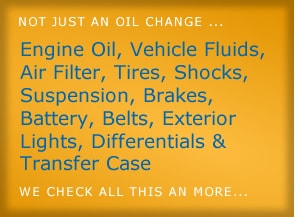 EXPRESS LANE OIL CHANGE
Its new at Moberly Motors. We've taken our great oil change and made it faster! We realize you want quality work, but you don't have lots of time in your busy schedule. So we have set up Express Lane Oil Changes. We have dedicated one tech and one bay just to change oil. This keeps our turn around fast.
WHY CHOOSE OUR INSTANT OIL CHANGE?
This is the best of both worlds. The high quality of dealership craftsmanship and pride, combined with the speed of Express Lane. You can have the confidence that the techs working on your expensive vehicle are handling it with care. Our inspections give you a sense that your vehicle is being looked after in critical areas on a routine basis.