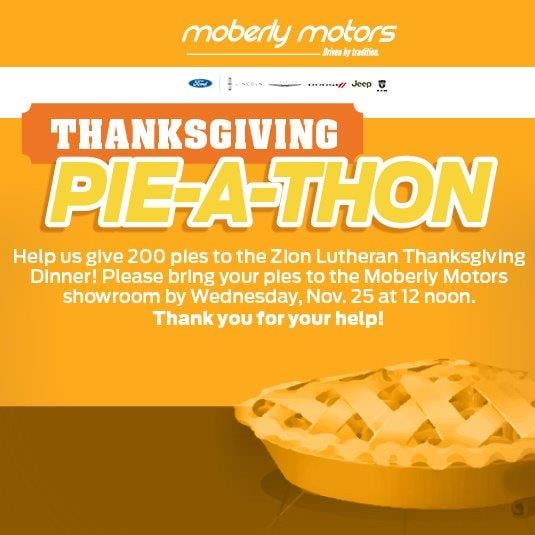 It is the "2nd Annual Thanksgiving PIE-A-THON" taking place on Wednesday Nov 25th at Moberly Motors.
Moberly Motors is encouraging YOU to help us make a difference this Thanksgiving by donating pies of your choice to benefit our local Community Thanksgiving Dinner.
Please bring your pies to the Ford Showroom by Wednesday November 25th at noon. All pies collected will be delivered in time for Thanksgiving Dinner. Please help us reach our goal of 200 PIES - Together WE WILL make a difference this Thanksgiving.
WE NEED YOUR SUPPORT
*Fruit Pies may be baked *Pumpkin Pies MUST be store bought 
*Please NO cream-style or custard-style pies of any kind